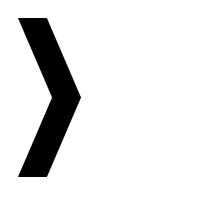 Whenever you speak the positive words 'I AM' it aligns your heart with the feel-good energy of the universe.
'I AM' is your hearts' secret code that magically transforms what you feel and say inside of yourself, to create your reality (make real) outside of yourself.
We call 'I AM' statements, affirmations. It's fun to discover how I AM, I CAN and I WILL affirmations quickly uplift and help change things in your life!
Just as happy music, colors and fragrances create good feelings - I AM affirmations magically help to transform your day, they help turn- around feelings and emotions too!
Emotions are 'energy in motion.' (E=motion) It's fun to notice how magically your I AM choices put unseen thoughts and feelings into motion each day.
Putting our

'Feel Good' Energy
into Motion!
Positive 'I AM' Affirmations

...
Create Miracles and
Follow Dreams!
Think It UP!'s inspiration shows children how to create amazing lives by consciously awakening
their magical presence in the world.' A world inspired by more love, harmony, abundance and emotional stability than ever before.
Simplified and fun, Think It UP!'s fresh style meets today's boys and girls where they are. They guide them to mindful thoughts and choices that spark inner guidance, positive energy and the greatness they were each born with and carry inside.
As an effective learning tool, Think It UP! helps parents, coaches and mentors uplift children's confidence, self-worth and their sensational powers to dream and fly.
Ignite your Amazing Rainbow of Power
'The energy of Think It UP! is powerfully heart centered and so very well done!
My children's faces lit up when they received the books. We have been reading through them together and enjoying them thoroughly.
I also took the books to a gathering of my friends. They
too thought they were fantastic and just loved the beautiful photos and fun 'catch-phrases! I especially love how empowering they are for the children. Yurio's World is doing amazing work and I'm anxious to see where it goes from here.'
Renee Van Aelst-Bouma, Seluminating Wellness Teacher/Practitioner
It's a Fresh New Day
Happy and Healthy Emotions
Confident. Miraculous. Fun.